On this page you can download and print birthday crowns, cards for student birthdays, and birthday timelines to decorate your classroom walls.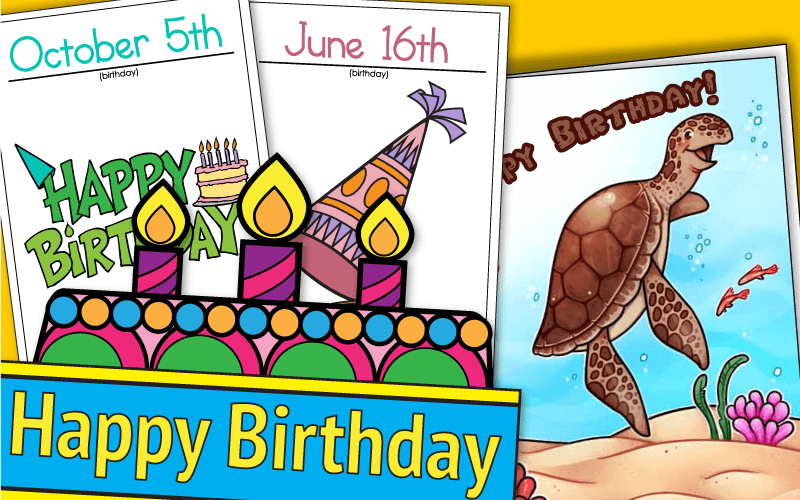 Teachers can print this colorful birthday card for their students. There's a picture of a sea turtle. The inside reads, "I hope your day is turtle-ly awesome!"
Pre-K through 8th Grade
Here's a black and white version of the "turtle-ly awesome" card mentioned above. Students can color in this card themselves.
Pre-K through 8th Grade
Your kids can make a colorful birthday timeline that hangs across your classroom.
Write the dates of students birthdays on this birthday cake poster. The illustrations are black and white so kids can color them in.
This colorful birthday poster/chart can hang in your classroom. Just print it out and add the dates of student birthdays.
This birthday chart has picture of balloons. Color it in, add dates, and hang it up in your classroom.
This is a color version of the balloon birthday calendar.
This is a fun activity for a birthday celebration. Find all of the birthday words in this puzzle, including: wish, party, friends, celebrate, and cake.
1st through 4th Grades
Calendars for Kids
Printable blank calendars for each month of the year.