Christmas Carol Brain Teaser Puzzles
By Leah | December 5, 2022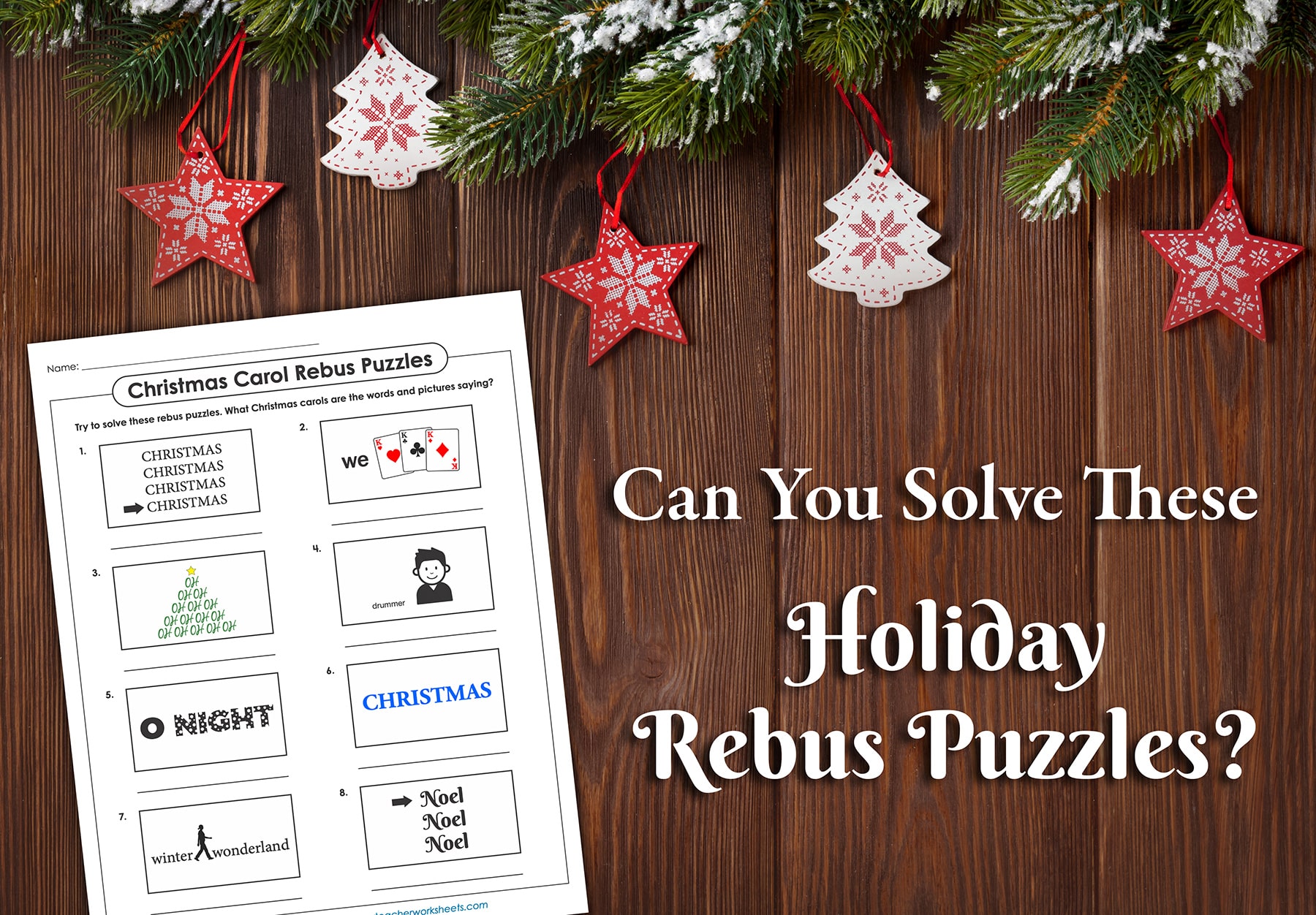 Who doesn't love a good rebus puzzle? In the spirit of the holiday season, we put together a clever brain teaser activity your students will love. Can they solve all the Christmas rebus puzzles in this free printable activity? Give it a go with your class!
Printable Christmas Carol Rebus Puzzles
Get your class in the Christmas spirit with these brain teaser puzzles. Print out the free printable Christmas brain teasers worksheet for your students. Then challenge them to solve each rebus puzzle with the name of a popular Christmas carol.
We have included an answer key with the Christmas PDF file, but here's a sneak peek at some of the classic Christmas carols students will work out from the rebus puzzles:
"Last Christmas"
"We Three Kings"
"Oh Christmas Tree"

"Little Drummer Boy"
"O Holy Night"
"Blue Christmas"
"Walking in a Winter Wonderland"
"The First Noel"
Can your students solve them all?
Super Teacher Worksheets has tons of printable games, activities, and crafts for Christmas, Hanukkah, and Winter. Be sure to check out our seasonal worksheet collections!
Also, if you are looking for more fun, printable brain teasers for your class, including more rebus puzzles, make sure you visit our Puzzles and Brain Teasers page.
Happy holidays from your friends at Super Teacher Worksheets!
You may also like:
Comments
Leave a comment
Thank you! Your comment has been submitted.