Tips for Summer Reading Success
By Leah | June 1, 2021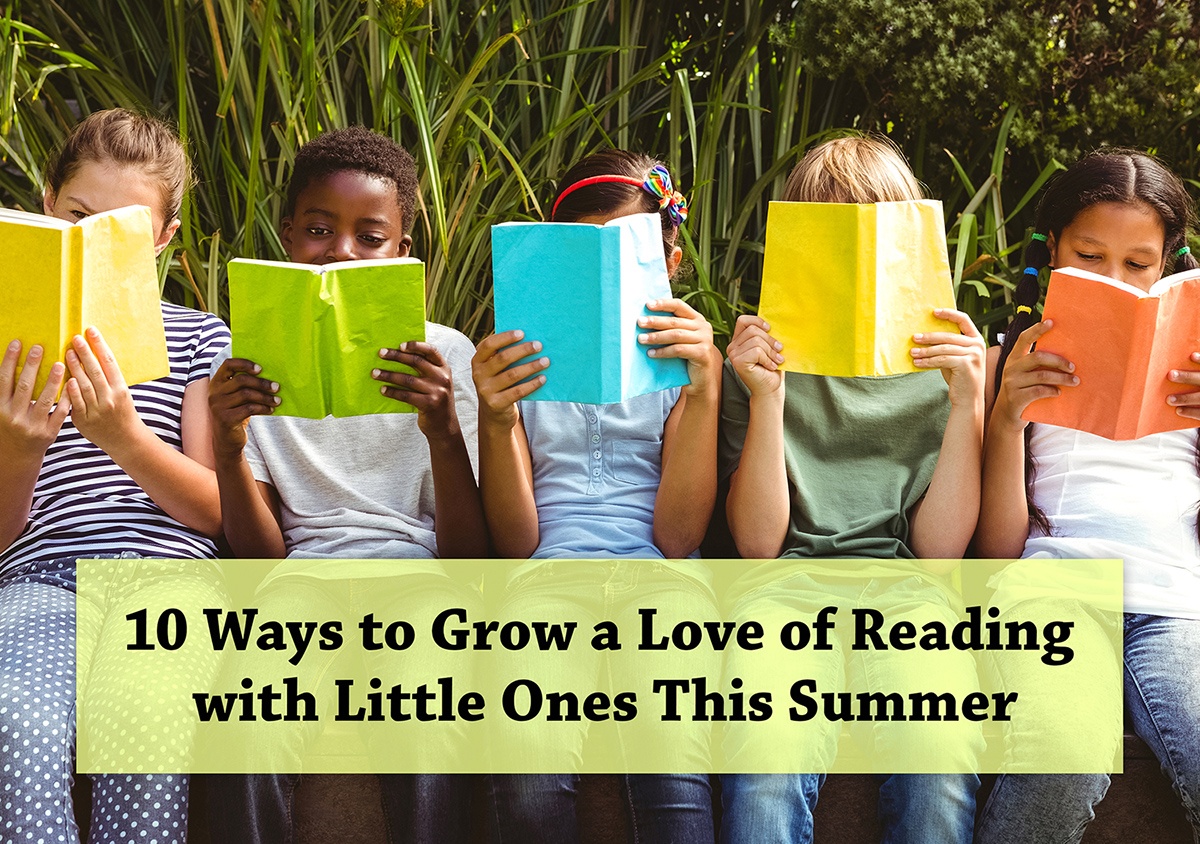 Summer break is the perfect time to help children discover a love of reading! In this article, we explore ten practical ways you can encourage little ones to develop their reading skills, grow their imagination, and continue learning all summer long by actively engaging in summer reading. Use these tips to cultivate a life-long love of reading and prevent summer learning loss. Read on to find out more!
Prevent Summer Learning Loss with Reading
Elementary teachers are all too familiar with the concept of the summer slide. Research has shown that children can lose as much as twenty percent of the reading gains they have made in the previous school year during the long months of summer vacation. Known as the "summer slide," this reality can put children at a disadvantage when school resumes in the fall. Fortunately, we can take practical steps to minimize summer learning loss by encouraging kids to develop a love of reading over the summer break. Here are ten ways you can grow a love of reading in your children.
Encourage kids to read about topics that interest them.
Even though children will be expected to complete summer reading assignments that may include specific books assigned to them by their teacher, you can encourage little ones to explore a variety of topics that may interest them. Fiction genres like historical fiction or fantasy, nonfiction topics, like nature, science, arts and crafts, how-to guides, history, and biographies, chapter book series, classic works of children's literature, and much more may spark an interest in your child. Browse your local library, used book sale, or bookstore, or look for inspiration from popular online retailers like Amazon to encourage children to read books that capture their imagination.
Connect reading material with real-life experiences.
Continue the adventure from the pages of a child's new favorite book in real life. Visit the science museum as children read about the solar system and outer space. Spend a day at the zoo if your child is enjoying animal books. Recreate a scene from your child's favorite chapter book at a local park or notable landmark. Helping little ones imagine themselves as characters in the stories they love and encouraging them to see the connection between the story world in their books and the real world around them will help them grow an adventurous spirit and return to the adventure of reading again and again.
Model the reading habits you want kids to emulate.
Children learn by example. If you want to grow a love of reading with your little ones, make reading a priority in your own daily habits. Pick up a book or a magazine instead of turning on the TV. Make reading materials accessible throughout the home, on bookshelves and in reading baskets, in your children's bedrooms and play spaces. Practice developing your own love of reading. Little ones will observe your reading habits and grow a similar interest.
Take advantage of your local library.
Libraries offer a variety of children's programs to encourage reading during the summer months, and all year long. Summer reading programs, children's story hour, "read to the dogs" events, and themed parties are some of the exciting opportunities that libraries offer little ones on their summer reading journey. Plus, your librarian will likely offer great book suggestions that may interest your readers, based on their age, reading level, and individual interests. Schedule a weekly library trip throughout the summer, and it will likely become a highlight of the week!
Read, listen to, and talk about books together.
Become engaged in your child's reading journey. Read books aloud together on a regular basis, regardless of your child's age. Immerse yourself in a story together with your little ones. Don't be afraid to really get into it! Use silly voices for different characters, dramatize the narration, etc. Listen to audiobooks around the house or in the car. Reading and listening to books together as a family gives you the opportunity to ask your child questions about the characters, plot, and theme of the books he or she is reading. Create wonder and celebrate great storytelling together—your child's love of reading will grow as a result.
Make the experience of reading an adventure.
Help little ones experience the act of reading with a fun, adventurous spirit. Children can take their favorite books outside to soak up some sunshine and a great story. Encourage kids to read in new places, like the backyard or neighborhood park, at the lakeside or beach, in the car during road trips, on a family picnic outing, and so much more. Make the act of reading a part of summer's most enjoyable moments and children will look back on their best summer memories to see the role their favorite stories played in the good times.
Set reading goals and celebrate reading milestones.
A reading goal can motivate children to complete their summer reading assignments with enthusiasm. Setting a goal, such as a target number of books or pages per week, month, or the duration of summer break can be a practical way to add excitement to any summer reading challenge. Make the goal realistic, but challenging, and encourage students in their progress by celebrating milestones along the way. For example, take your little ones out for ice cream if they reach their reading goal for the week. At the end of the summer reading challenge, reward their hard work with a fun prize or special outing.
Foster reading skills with fun writing activities.
Another great way to strengthen reading skills is to have kids practice writing during the summer break. Encourage children to keep a summer journal, write letters or postcards to a pen pal, like a friend from school or an out-of-town cousin, and write their own stories, inspired by their favorite summer books. Reading and writing skills go hand-in-hand, so the more you can get kids writing this summer, the better off their reading skills will be.
Explore a variety of reading materials.
In addition to required summer reading assignments and age-appropriate books and literature, don't forget to encourage an exploration of other types of reading materials, like children's magazines, comic books, and graphic novels. Giving children permission to explore a wide variety of reading outlets will help them realize the vast diversity of enjoyable reading materials. Subscribe to a children's magazine in your child's name or order a few popular children's comic books from your favorite bookseller. These materials, too, will grow a reader.
Make time for reading.
At the start of summer break, it's easy to think there will be plenty of time to fit reading into the long summer days ahead. But as your summer schedule inevitably fills up with road trips, celebrations, family get-togethers, summer camps, sports, and other activities, be intentional about setting aside time in your children's schedule for regular reading. Daily reading for an allotted amount of time or set number of chapters or pages will become easier and more enjoyable the sooner you implement the practice in your children's daily summer routine.
We hope these summer reading tips will help you and your little ones make the most of summer vacation to grow a love of reading in your family. Do you plan to try out any of the ideas in this article with your readers? Tell us which tips are your favorite in the comment section below. Don't forget to tag @superteacherworksheets on social media so we can check out your summer reading adventures!
Looking for more summer reading inspiration? Check out the Super Teacher Worksheets chapter book literacy units for fun worksheets and activities to complement a variety of popular children's chapter books.
You may also like:
Comments
Leave a comment
Thank you! Your comment has been submitted.