Valentine's Day Creative Writing Prompts
By Leah | January 26, 2023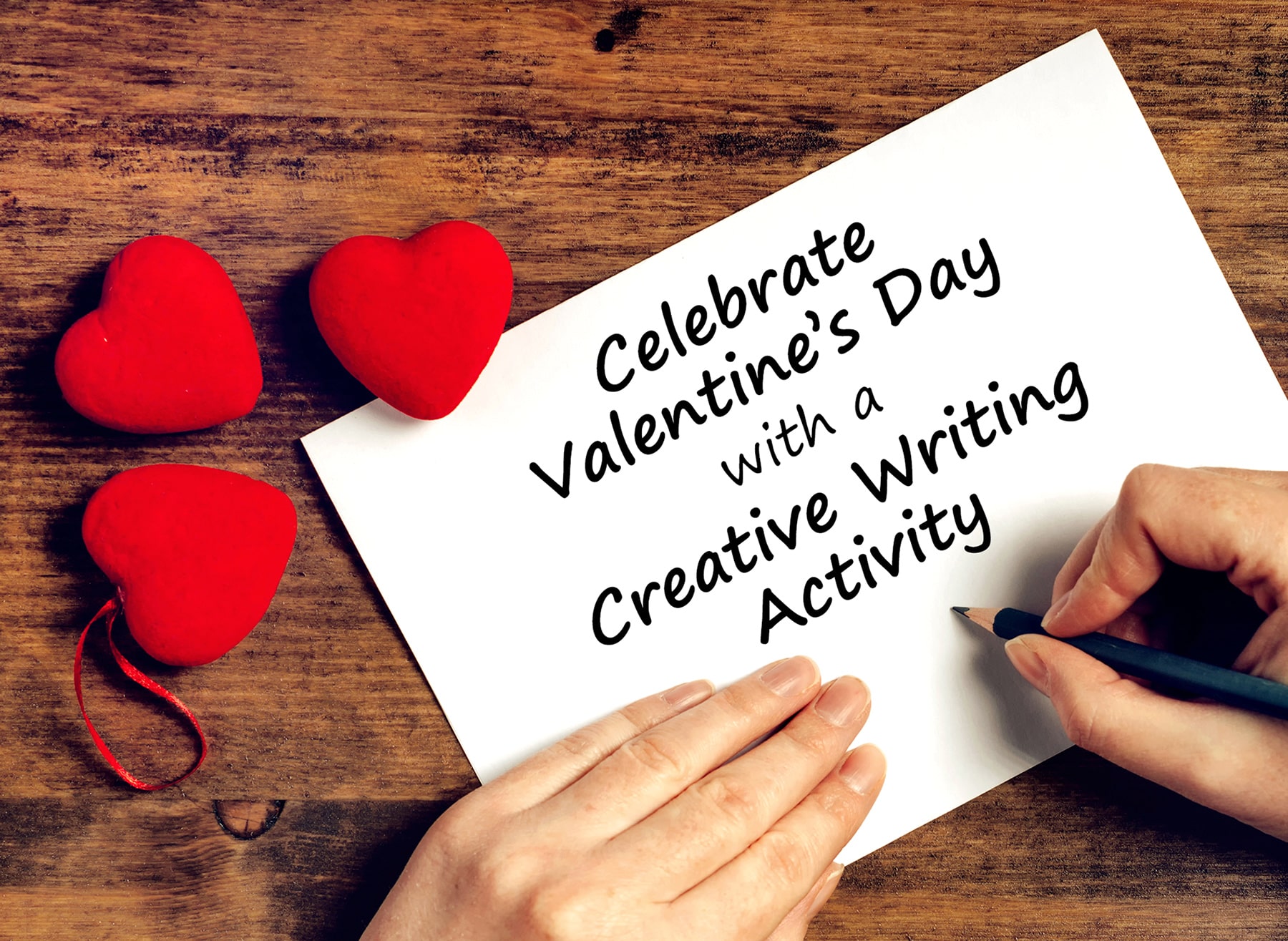 Valentine's Day is right around the corner! Celebrate with a creative writing activity your students will love. Check out the following creative writing prompts, and use some or all of them with your class in honor of Valentine's Day.
Valentine's Day Writing Prompts
Share the love and get the creative juices flowing with these Valentine's Day writing prompts.
1) Many people give gifts of chocolates or other sweet treats to celebrate Valentine's Day. What is your favorite Valentine's Day treat, and why?
2) Write a Valentine's Day poem that includes the following words: heart, rose, cupid, love, red, and sweet.
3) What is love and why does love make the world a better place? How can you show love to a family member, friend, classmate, or stranger today?
4) Different types of flowers have different symbolic meanings. Choose one of the following flowers and research what it symbolizes. Then write a summary of what the flower symbolizes and who you might give the flower to based on its symbolic meaning: daffodil, daisy, morning glory, pink carnation, poppy, pink rose, red rose, sage, sunflower, white clover.
5) Write a note to a parent, grandparent, sibling, aunt, uncle, or cousin to say how much you love them.
6) Make a list of all your classmates. Next to each student's name, write something you admire about him or her. When everyone has written something kind about everyone in the class, take turns sharing what you wrote.
7) How would you define friendship? What makes somebody a good friend? What can you do to become a better friend?
8) If you could create a holiday to celebrate something you love, what would your holiday celebrate? Name your holiday, choose a date for it, and write about one tradition you would start on that holiday.
9) Describe the most delicious Valentine's Day cupcake in the world.
10) Choose one of the following movies and write about how love plays an important role in the story: Frozen, Finding Nemo, Moana, Beauty and the Beast, or teacher's choice.
We hope you and your class find lots to love about these Valentine's Day writing prompts. Which ones are your favorite? Share your thoughts in the comment section below!
Visit the Super Teacher Worksheets Valentine's Day page for more fun Valentine's Day-themed activities.
You may also like:
Comments
Leave a comment
Thank you! Your comment has been submitted.