Spring Writing Prompts
By Leah | February 22, 2019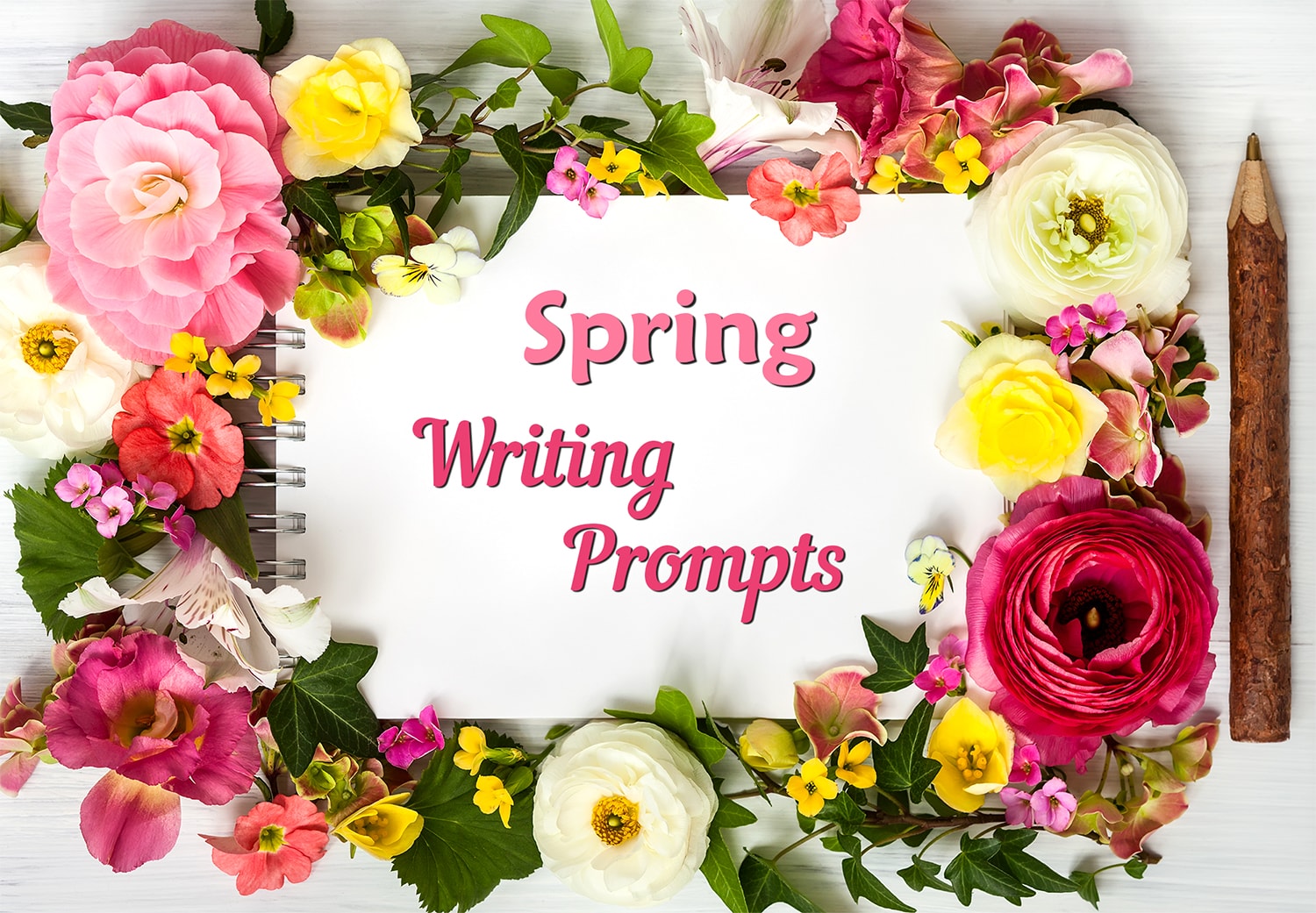 Melting snow and milder temperatures. Sunshine and rain showers and floral-scented breezes. Yes, springtime is here at last! (Or at least it will be soon!) Help your students celebrate the arrival of spring with the following spring-themed writing prompts. Read on to find out more!
Grab a pencil and a journal and get ready to turn over a new leaf—of writing paper, that is! The following creative writing activity is ideal for second, third, fourth, or fifth grade students.
Writing Prompt Ideas for Spring
Describe your favorite springtime holiday. Do you have a spring birthday? Does your family celebrate St. Patrick's Day, Passover, or Easter? Write about how your family celebrates your favorite spring holiday and why it's special to you.
What is springtime like in your hometown? Describe your hometown on a typical spring day using all five senses.
Write a poem about spring using the words daffodils, rain boots, pond, showers, and ducklings.
If you could go anywhere in the world for spring break, where would you go and why?
Which would you rather have for a pet: a baby bunny or a baby chick? Give three reasons for the answer you chose.
Pretend that "spring fever" is a real illness. What are the symptoms of spring fever? How does a person feel, look, and act?
Write about the best April Fool's joke you ever played on someone, or that someone played on you.
What activities do you enjoy doing in the spring that you were unable to do in the winter?
What's your favorite springtime sport or outdoor activity?
Write a story called "The World's Largest Easter Egg Hunt."
The poet Anne Bradstreet once said, "If we had no winter, the spring would not be so pleasant." Do you agree with her? Does having different seasons make you appreciate each one when it arrives, or do you think it should be spring or summer all year long?
Spring is often thought of as a time for "new beginnings" or "starting fresh". What is something you would like to start doing this spring?
Imagine you are going to plant your first garden this spring. Write about your "garden game plan." What will you need to plant your garden? What flowers, vegetables, fruits, or herbs will you grow? When will you plant your garden? How will you take care of it? Include a drawing or blueprint of your garden.
In springtime we celebrate Earth Day. Write about one thing you can start doing today to help keep our planet healthy.
Imagine you are a botanist (a scientist who studies plants) and you have just discovered a new species of plant. Write a fictional report for a science journal describing the plant you've discovered. Include a name, a physical description, and where it can be found. Describe any special properties the plant has. Can it be used for medical purposes? Can it be eaten? What makes it unique or unusual? Include a drawing of your plant.
Which of these writing prompts will you use with your class? Care to share a few of your own with our teaching community? Drop us a line in the comment section below! We'd love to hear from you!
Looking for more writing prompts? Check out the Super Teacher Worksheets Writing Prompts page today!
You may also like:
Comments
Leave a comment
Thank you! Your comment has been submitted.