An Autumn Writing Activity
By Leah | October 30, 2020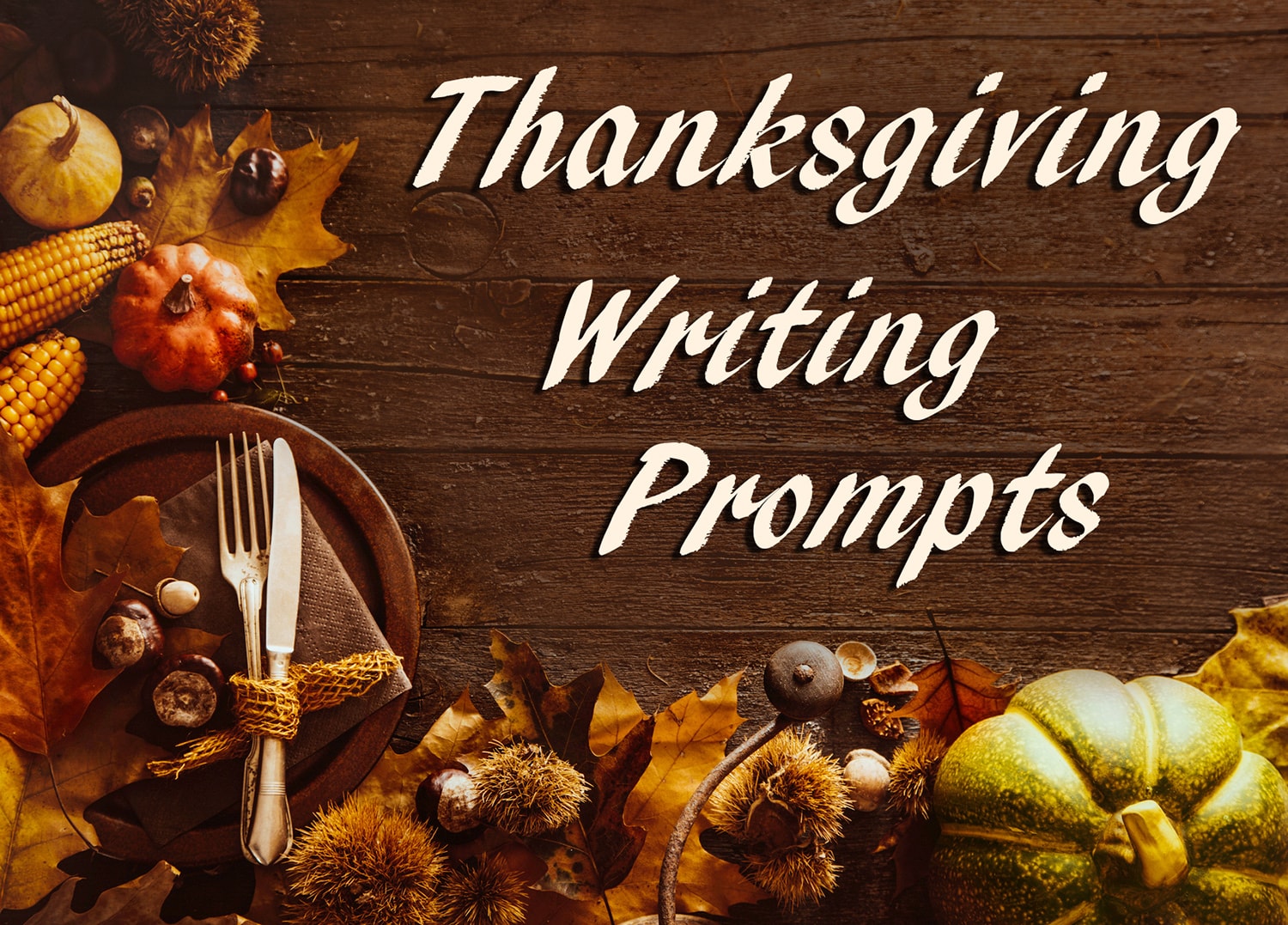 It's the season for giving thanks! Cultivate gratitude together with your students with twenty fun Thanksgiving- and autumn-inspired creative writing prompts featured in our November blog post. 2020 has been a challenging year for all of us, but we can still help little ones see the many things in life which they can be thankful for. These writing prompts will help your students put on their gratitude goggles and flex their creative writing muscles!
The following creative writing activity is ideal for second, third, fourth, or fifth grade students. Be sure to tag @superteacherworksheets on social media so we can check out all your elementary ELA adventures!
Thanksgiving Writing Prompt Ideas
How does your family celebrate Thanksgiving? Do you eat Thanksgiving dinner at your home, or do you travel to a relative's house for the big meal? Who prepares the food? Do you have a special role? Do you have a big family gathering, or a small one?
Describe your favorite Thanksgiving Day food. What dish is so delicious that you ask for seconds (or thirds!)?
Imagine your family gathered together for Thanksgiving dinner. Each member of your family takes a turn to talk about what he or she is most thankful for this year. When it's your turn, what do you say? What are you most thankful for this year and why?
Describe your family's Thanksgiving celebration using all five senses. What and who do you see on Thanksgiving Day? What do you hear? What delicious aromas coming from the kitchen do you smell? What do you touch as you help your family and spend the day with your siblings, cousins, or relatives? What do you taste when you all gather to enjoy the delicious feast?
Thanksgiving is a holiday unique to the United States and Canada, although both countries celebrate the Thanksgiving holiday on separate dates in the fall. Imagine you have a friend who has moved to your hometown from a different country. This will be his first Thanksgiving, and your family has invited your friend and his family to join you. How would you describe the Thanksgiving holiday to your friend? Why do we celebrate Thanksgiving? Who celebrated the first Thanksgiving? What makes Thanksgiving special? Help your friend prepare to celebrate Thanksgiving with your family this year.
Imagine you are either a Native American or a Pilgrim taking part in the first Thanksgiving celebration. Why is this occasion important to you? What are some of the challenges you have had to overcome? Has it been easy or difficult to learn how to work together with people (Pilgrims or Native Americans) who are different from you? What is your favorite part of this special day?
Write a Thanksgiving Day poem using the words turkey, harvest, thankful, family, and pumpkin pie.
Read the following quote: "Someone else is thankful for less than what you have." What do you think this quote means? Do you believe that being thankful is a result of having all the things you always wanted? Why or why not? What happens when you choose to be thankful for what you have in your life?
Write a note to each of your family members describing one thing about them for which you are thankful.
Keep a gratitude journal for the month of November. Each day write about one thing you are thankful for and why.
Autumn Writing Prompt Ideas
On a beautiful fall afternoon, would you rather go apple-picking or try out a corn maze? Why? Describe your ideal outing for the activity you choose.
Apple pie, roasted pumpkin seeds, hot apple cider, fresh maple donuts, homemade soup, Sunday sauce—there are so many delicious foods to enjoy in the fall! Describe your favorite fall food.
Fall marks the arrival of football season! Write about your hometown team. How did they do last season? What do you hope will be different (or the same) for the new season? Who is your favorite player on the team? Do you like to play football with your friends? What is your favorite position?
Every year in the U.S. and Canada, we set the clocks ahead by one hour in the spring to extend daylight hours into evening and set the clocks back in the autumn to return to standard time. This is called Daylight saving time. What are some of the benefits of practicing Daylight saving time? What are some of the drawbacks? Do you like setting the clock back in autumn and forward in the spring? Why or why not?
Do you live in a place where the leaves change color in the fall? If so, describe your favorite place in your hometown to see the changing leaves. If not, what is your favorite thing about fall in your hometown?
Write an instruction manual for how to carve a pumpkin, step-by-step, for a kid who has never done this activity.
Write a creative story called, "How to Grow a Record-Breaking, Blue Ribbon-Winning Giant Pumpkin."
Describe your family's favorite fall tradition.
If you could visit any of the U.S. or Canadian National Parks in the fall, which one would it be and why?
Have you ever been to a bonfire in the fall? If so, describe the experience. If you haven't, imagine what it would be like to attend a fall bonfire. Describe the perfect bonfire night.
We hope these creative writing prompts inspire you and your students to celebrate the beautiful season of autumn and the Thanksgiving holiday! We would love to hear how you have used seasonal writing prompts to ignite the creative writing spark with your little ones! Drop us a line in the comment section below.
If you are looking for more fun, educational Thanksgiving activities, check out the Super Teacher Worksheets Thanksgiving page!
Don't forget to stop by the Super Teacher Worksheets Autumn Activities page too!
You may also like:
Comments
Leave a comment
Thank you! Your comment has been submitted.