3 Ways to Practice Spelling Words with Scrabble Tiles
By Leah | August 28, 2019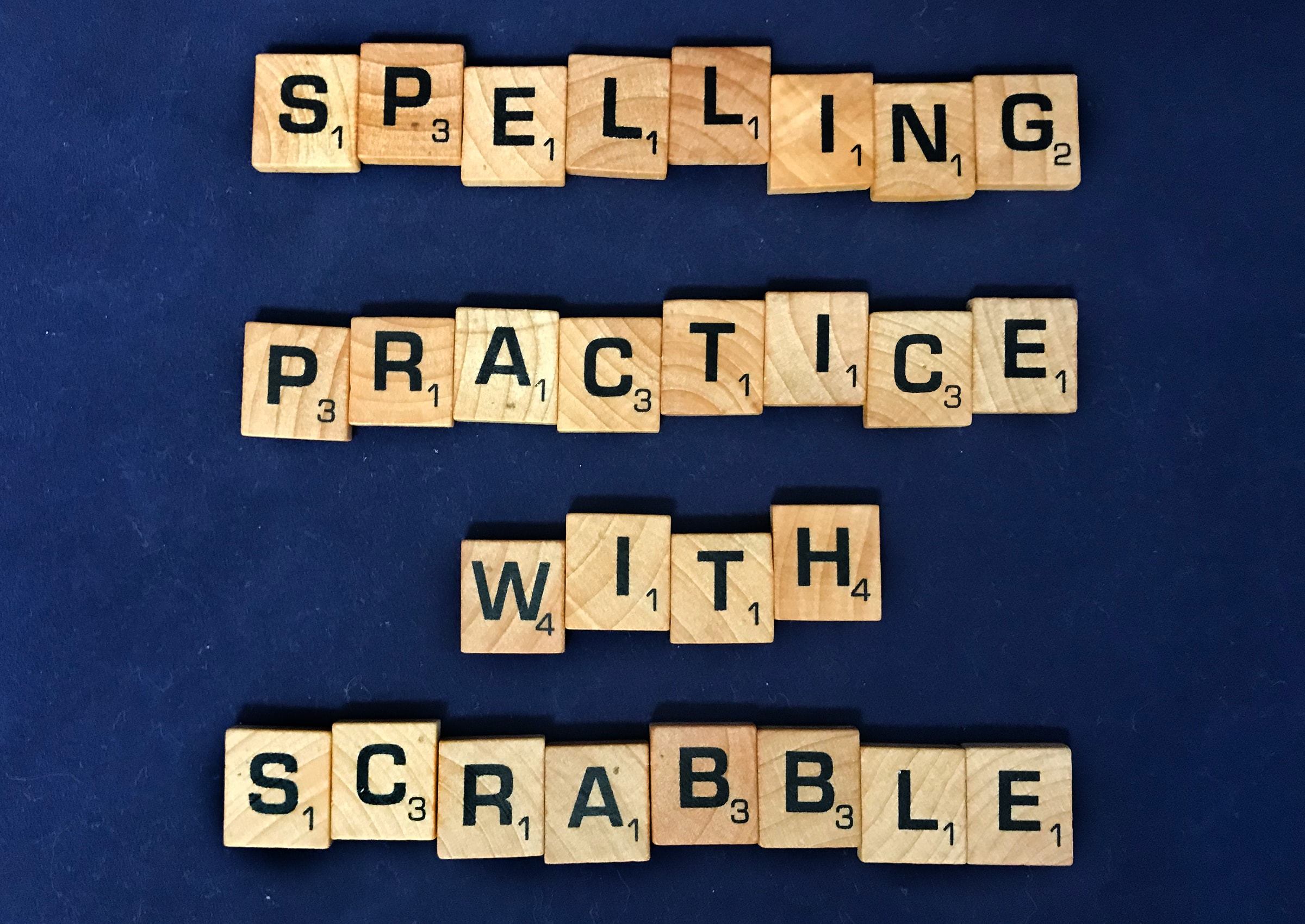 Are you ready to hit the reset button on your spelling routine for the new school year? Take spelling practice to the next level with three fun spelling games you can play using the classic board game, Scrabble. Grab your Scrabble set and this week's spelling words and get ready to have some serious spelling fun!
These spelling games are easy to set up and simple to play. You can use them as learning centers in your classroom or encourage your students to play them at home for some extra spelling review. All you need for these activities are a Scrabble game board and letter tiles, plus your weekly spelling list. Let's get started.
Unscramble the Spelling Word
You'll have to do a little bit of preparation for this spelling game, but we promise it's easy!
Sort through your Scrabble tiles and arrange them into groups of letters that can be rearranged to make spelling words from this week's word list.
Line up each set of letters so they are out of order.
Challenge your students to unscramble the letters to form words from their spelling list. Depending on the age of your students, you may choose to give them their spelling list as a word bank, or you may choose to let them figure out each word without assistance.
Add some excitement to this spelling game by challenging two students to compete against each other to see who can unscramble their spelling words quicker, or see if your students can beat a timer.
Spell What You Hear
This game is a great partner activity or one-on-one review session.
Use Scrabble tiles and printable flashcards to help your students practice spelling what they hear.
If you are using the Super Teacher Worksheets spelling series, then you will find a handy set of printable flashcards available on every unit's web page. Go ahead and print those out and cut them up.
For this activity, read each word aloud to your student. He or she must spell the word using Scrabble tiles.
The student gets a point for every word he or she spells correctly. Decide ahead of them how many points the student must earn before a prize or small reward is given.
Connect the Spelling Words
This spelling game is most reminiscent of classic Scrabble. It's super easy and fun!
If you want to make this activity one in which the whole class participates, you will need multiple Scrabble sets. Borrow them from friends and family, or pick up a few at your local Salvation Army or Goodwill.
Your students will work together in pairs to see how many of their spelling words they can arrange on the Scrabble board. The words must build off one another like they would in the traditional Scrabble game. Students may arrange the words in any order they choose. They may also use their spelling list as a word bank.
Give your students a specific time frame to work within as they attempt to get as many of their spelling words on the Scrabble board as possible.
The pair of students who places the most spelling words on their game board within the allotted time wins the game and a prize.
What do you think of these Scrabble spelling games? What are some of your favorite ways to practice spelling with your students? We would love to hear from you! Drop us a line in the comment section below!
If you're looking for an excellent comprehensive spelling program to use with your class this year, we encourage you to check out the Super Teacher Worksheets Spelling Collection! We have spelling resources for first grade through fifth grade. All of our spelling series include thirty regular units, plus themed and holiday units. There's no better time to check out the Super Teacher Spelling Series!
You may also like:
Comments
Leave a comment
Thank you! Your comment has been submitted.