Turkey Craft to Celebrate Thanksgiving
By Admin | November 1, 2023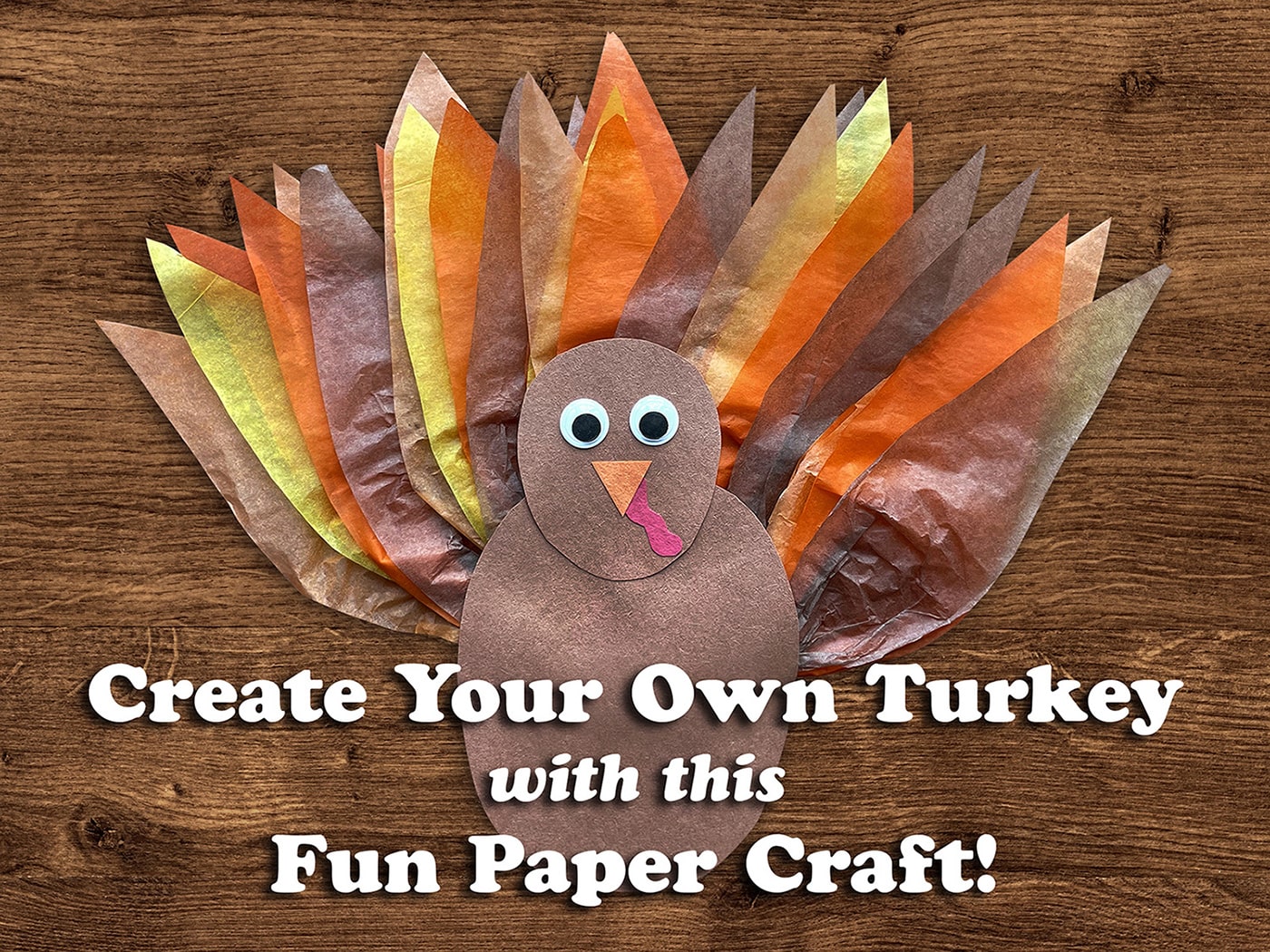 Hey, teachers! It's November, and you know what that means—it's turkey time! How about hosting a super fun "Turkey Craft Day" to get your students into the Thanksgiving spirit? Let's dive into this step-by-step guide for making adorable paper turkeys!
Materials You'll Need:
Construction paper in cozy fall shades (like brown, orange, red, and yellow)

Googly eyes

Tissue paper in warm, autumn hues

Glue

Scotch Tape

Safety scissors

Markers or crayons

Pencil
Step 1: Feather Fun

1. First, let's snip out feathers from the colorful tissue paper. Think red, orange, and yellow—all those warm autumn colors.
2. Group around 4-6 feathers together and tie them up at the bottom with a rubber band or some string to make a feather bundle. Scotch Tape also works very well.
3. Repeat the steps until you have a few bundles.
Step 2: Turkey Time!
1. Grab a piece of brown construction paper and cut out a nice, plump oval shape for your turkey's body.
2. Cut out a little red wattle and a tiny orange beak.
3. For the head, cut out a smaller oval shape from the same brown paper, and attach it to one end of the bigger oval body.
4. Stick the googly eyes above the beak and wattle—and there you have it, your turkey's face is good to go!
Step 3: Tail Feathers Magic
1. Now, glue your feather bundles to the back of the turkey body, fanning them out. Your turkey's tail is going to look absolutely splendid!