Top Picks: Five Perfect Picture Books for Celebrating Moms
By Leah | April 29, 2016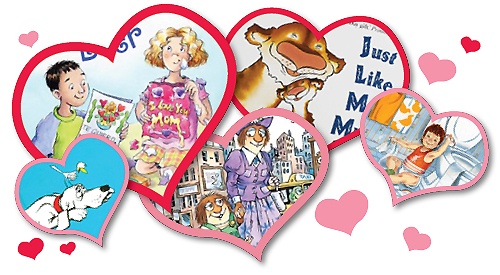 It's almost Mother's Day, and we're excited to share our favorite children's books honoring moms everywhere! These heartwarming books for young readers celebrate the mother-child bond with unforgettable characters, memorable messages, and captivating illustrations. We've reviewed several classic books, as well as a few we bet you've never heard of before. Encourage your students to read these books with their moms, not just on Mother's Day, but throughout the entire year! Please share your own favorite picture books about mothers in the comments section below. Let us know what you think of our review!
Just Me and My Mom by Mercer Mayer
We love this book for reminding us how the ordinary moments in our day-to-day life can become special memories between a mother and her child. Follow this mother-son duo on an outing around the town and watch how even unplanned mishaps become the fodder for strengthening a precious bond. Kids will love the illustrations and characters. This book will find a special place in your heart.
Love You Forever by Robert Munsch
The relationship between a mother and her baby may change, but the love at the heart of their bond stays forever. That's what this sweet picture book by Robert Munsch is all about. As a mom watches her son grow up and eventually live his own life, she reminds him that he will always be her baby. We bet you'll love the heart-warming twist at the end of this story!
Are You My Mother? by P.D. Eastman
Here's a classic children's book that we just had to include in our Mother's Day-inspired review! A baby bird hatches from its egg and goes on a search for its mother. Your young readers will love this quirky, sweet tale with its amusing illustrations. Some books just have that timeless quality about them, and this is one of them. We're guessing your young readers will enjoy this story as much as kids did when it was first published in 1960!
Just Like My Mum by David Melling
You'll want to check out this awesome book for moms and their little ones, written and illustrated by talented U.K. author David Melling. Kids will love the mischievous lion cub who wants to be "just like his mum." But the heart-tugging message of this story is that there are some things that "mums" simply do best!
The Best Mother's Day Ever by Eleanor May
We really enjoyed this children's book with a Mother's Day-theme! When Lucy tries to prepare a special Mother's Day surprise, it seems like everything keeps going wrong. But with the help of Lucy's friend, Diego, she is able to pull off a Mother's Day treat, Mexican-style. This book has a great message, fun illustrations, and an intercultural theme that would be a great addition to any Mother's Day reading selection!
---
Have you read any of these books with your own children or recommended them to your class? Tell us what you think in the comments section below! Don't forget to let us know what some of your favorite picture books for Mother's Day are! We'd love to hear from you! And while you're at it, why don't you visit the
Super Teacher Worksheets Mother's Day Page
for great ideas on how to celebrate moms in your classroom!
Comments
Leave a comment
Thank you! Your comment has been submitted.