Super Teacher Worksheets en Español!
By Leah | October 5, 2015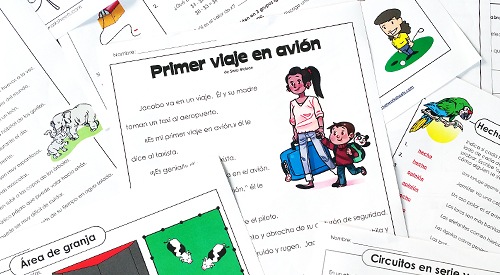 It's official! Super Teacher Worksheets now has printables available in Spanish. We are very excited about our new Spanish feature on Super Teacher Worksheets, and we're pretty sure you're going to love it too! Are you wondering how you can easily tell if a file is available in Spanish? Simple! Just look for the circular "Lang" icon in the toolbar below each file.
You can be sure our translated activities are of the highest quality. That's because we hired a Spanish translator who has been busy translating more than six hundred Super Teacher files! Here are some of the great printables we have available in Spanish:
math worksheets
reading activities
puzzles
games
brainteasers
holiday activities
This feature is an excellent resource for teachers with students whose first language is Spanish. It is also helpful for English speaking students who are learning Spanish. Teachers may also want to consider this feature as a reference for Spanish-speaking parents to see what lessons and activities their children are doing in class. There are endless ways you can incorporate Spanish printables into your classroom curriculum! Head on over to Super Teacher Worksheets to start exploring hundreds of Spanish translation files. Then let us know what you think of this new feature in the comments section below.

Comments
Leave a comment
Thank you! Your comment has been submitted.