Super Teacher Worksheets Contest Annouced
By Leah | July 7, 2015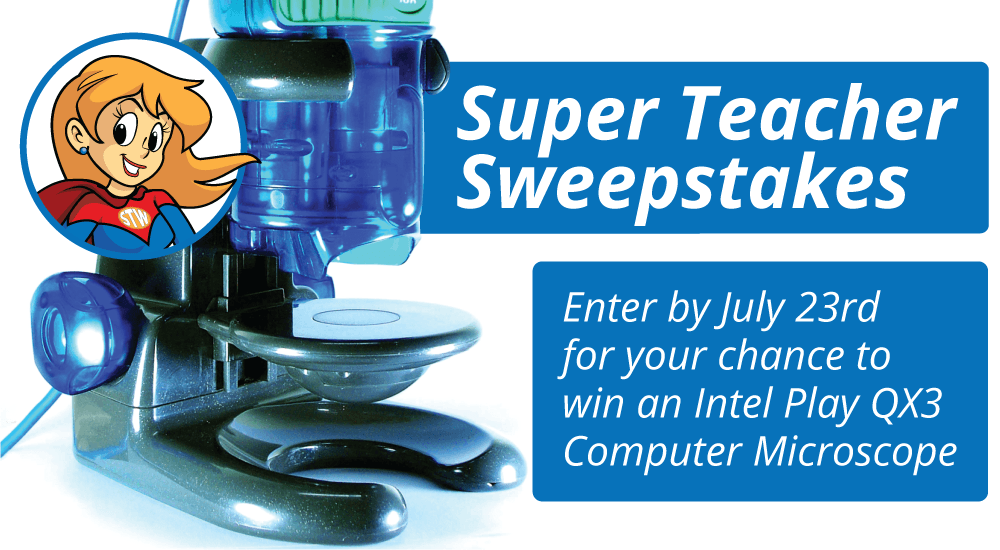 You're not going to want to miss this exciting opportunity! Super Teacher Worksheets is launching a brand new contest. Enter for your chance to win a fantastic computer microscope for your classroom. It's easy to enter, so make sure you check out our contest rules and regulations by clicking the link below. Good luck!
---
Super Teacher Worksheets Contest Page
Comments
Leave a comment
Thank you! Your comment has been submitted.