Super Teacher Sweepstakes
By Admin | October 14, 2016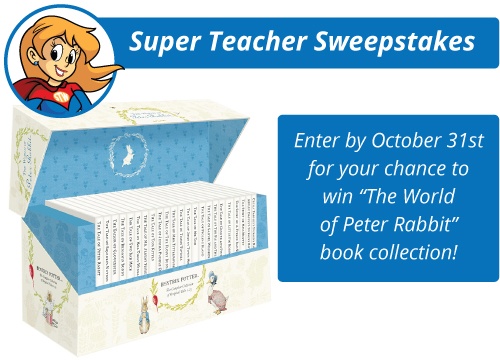 Have you entered our October contest yet? This month we're giving away a charming "World of Peter Rabbit" book collection filled with Beatrix Potter's 23 original works! Enter by October 31st for your chance to win this astounding prize for your classroom!
Super Teacher Worksheets Contest Page
Comments
Leave a comment
Thank you! Your comment has been submitted.