Super Teacher Sweepstakes
By Leah | March 20, 2018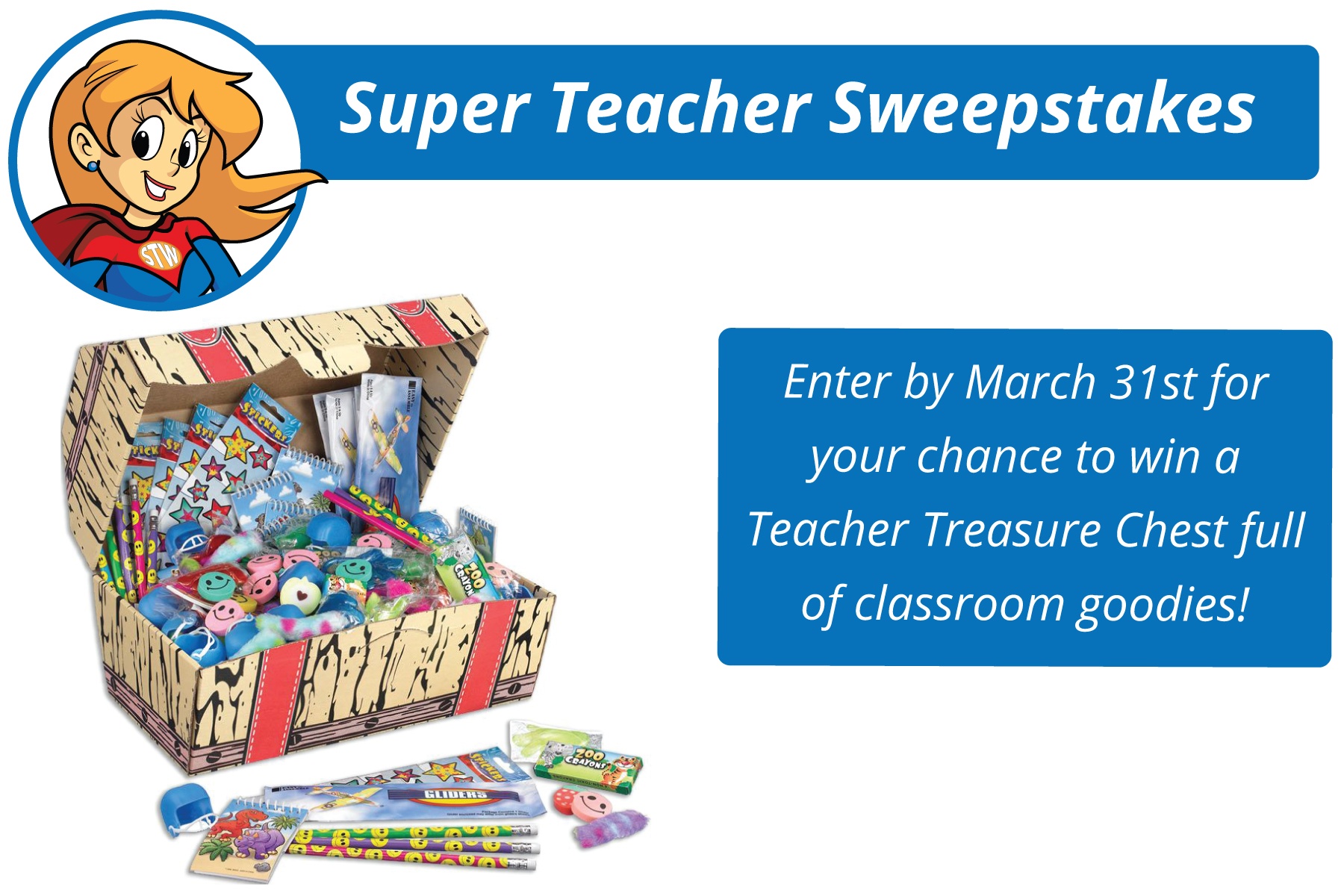 This month we're giving away a teacher's treasure chest filled with 250 goodies for one lucky teacher to use in his or her classroom! These prizes are perfect for rewarding good grades, great behavior, or a job well done. Enter by March 31st for your chance to win!
Go to the Super Teacher Worksheets Contest Page to put your name in the drawing. Good luck!
Comments
Leave a comment
Thank you! Your comment has been submitted.