Super Teacher Sweepstakes
By Leah | June 21, 2017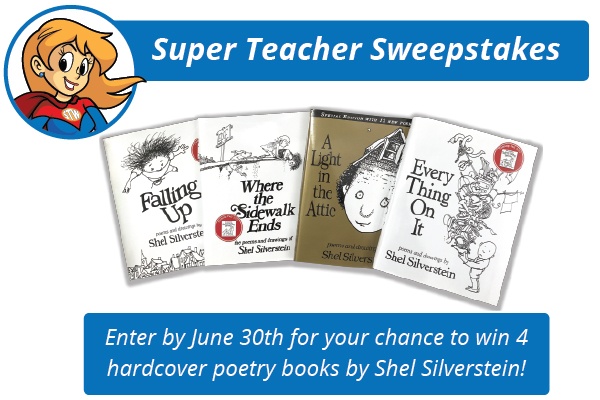 Don't forget to enter the Super Teacher Worksheets June contest for your chance to win four hardcover poetry books by Shel Silverstein for your classroom! Click the link below to go to our contest page and enter the drawing. Good luck everybody!
Go to Super Teacher Worksheets Contest Page.
Comments
Leave a comment
Thank you! Your comment has been submitted.