Super Teacher Sweepstakes
By Leah | June 3, 2016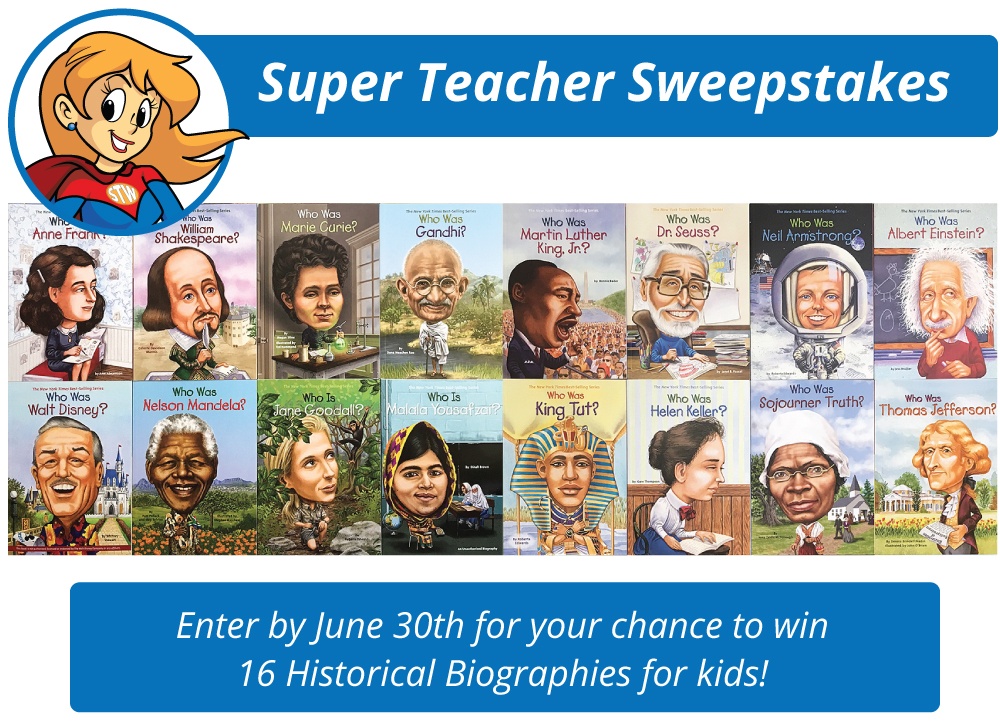 You're going to love the prize pack we're giving away this month! Enter for your chance to win 16 historical biographies for kids from the award-winning "Who Was" series. This book collection will make a wonderful addition to your classroom library!
Go to the Super Teacher Worksheets Contest Page to enter our contest today!
Comments
Leave a comment
Thank you! Your comment has been submitted.