Super Teacher Sweepstakes
By Leah | December 8, 2016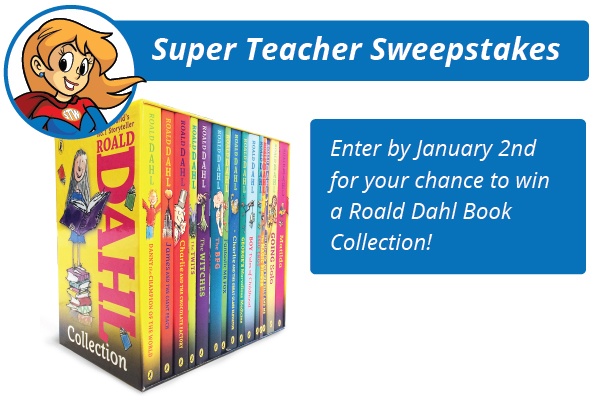 You won't want to miss out on our December contest! We're giving away a box set of fifteen of Roald Dahl's beloved books. It's easy to enter, so follow the link below to the Super Teacher Worksheets contest page to put your name in the drawing. Good luck everybody!
Super Teacher Worksheets Contest Page
Comments
Leave a comment
Thank you! Your comment has been submitted.