Super Teacher Sweepstakes
By Admin | August 1, 2016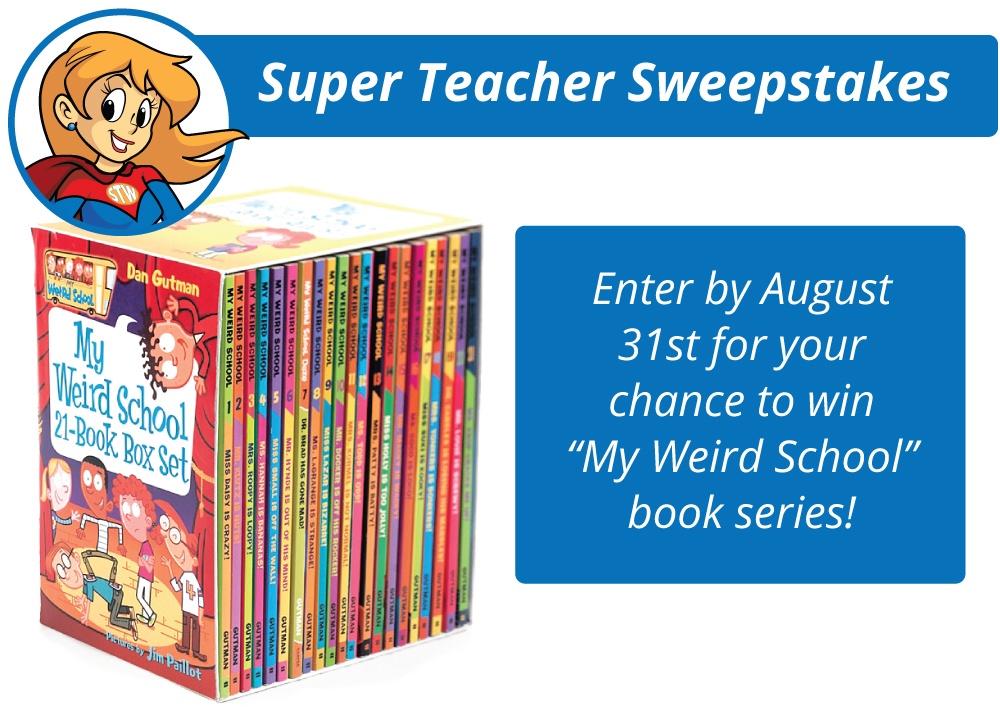 Enter our August contest for a chance to win a hilarious chapter book series, "My Weird School" by Dan Gutman. This 21-book collection for middle readers will make a fantastic addition to any classroom library!
Go to the Super Teacher Worksheets Contest Page to enter. Good luck!
Comments
Leave a comment
Thank you! Your comment has been submitted.