Super Teacher Sweepstakes
By Leah | September 25, 2017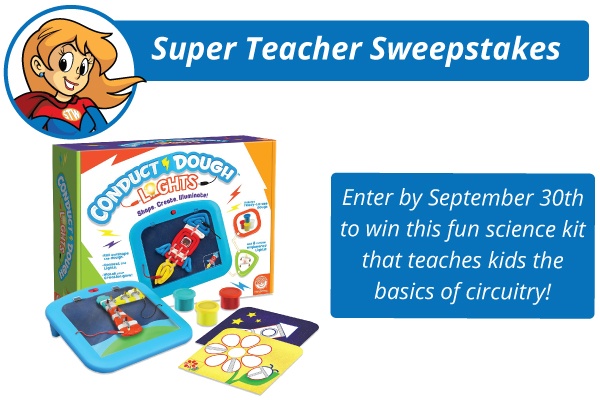 It's not too late to enter the Super Teacher Worksheets September contest! Put your name in the drawing by September 30th for your chance to win a Conduct Dough Lights Science Kit for your classroom! Good luck!
Go to Super Teacher Worksheets Contest Page.
Comments
Leave a comment
Thank you! Your comment has been submitted.