Super Teacher Sweepstakes
By Leah | October 23, 2017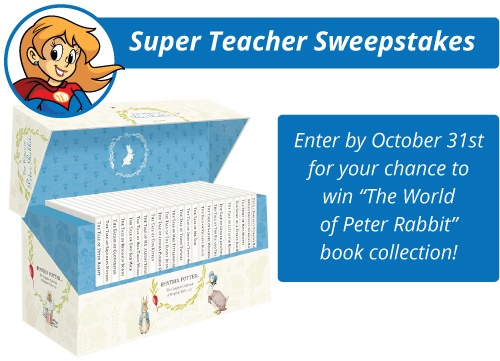 Have you entered the Super Teacher October Sweepstakes? There's still time! Put your name in the drawing for your chance to win classic Beatrix Potter books for your classroom. This is a prize you won't want to miss out on! Good luck!
Go to the Super Teacher Worksheets Contest page to enter the sweepstakes.
Comments
Leave a comment
Thank you! Your comment has been submitted.