Super Teacher Sweepstakes
By Leah | July 19, 2017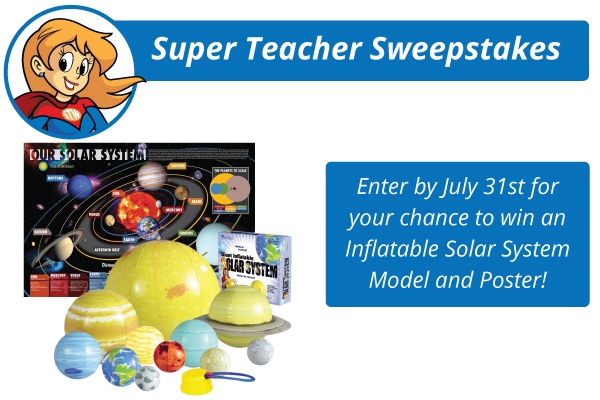 Have you entered the Super Teacher Worksheets July contest? We're giving away an inflatable solar system model plus a colorful solar system poster to one lucky winner! Wouldn't you love to start out the new school year with these delightful teaching tools? Enter our contest today, and you might be the lucky winner!
Go to Super Teacher Worksheets Contest Page.
Comments
Leave a comment
Thank you! Your comment has been submitted.