Super Teacher Sweepstakes
By Leah | April 16, 2018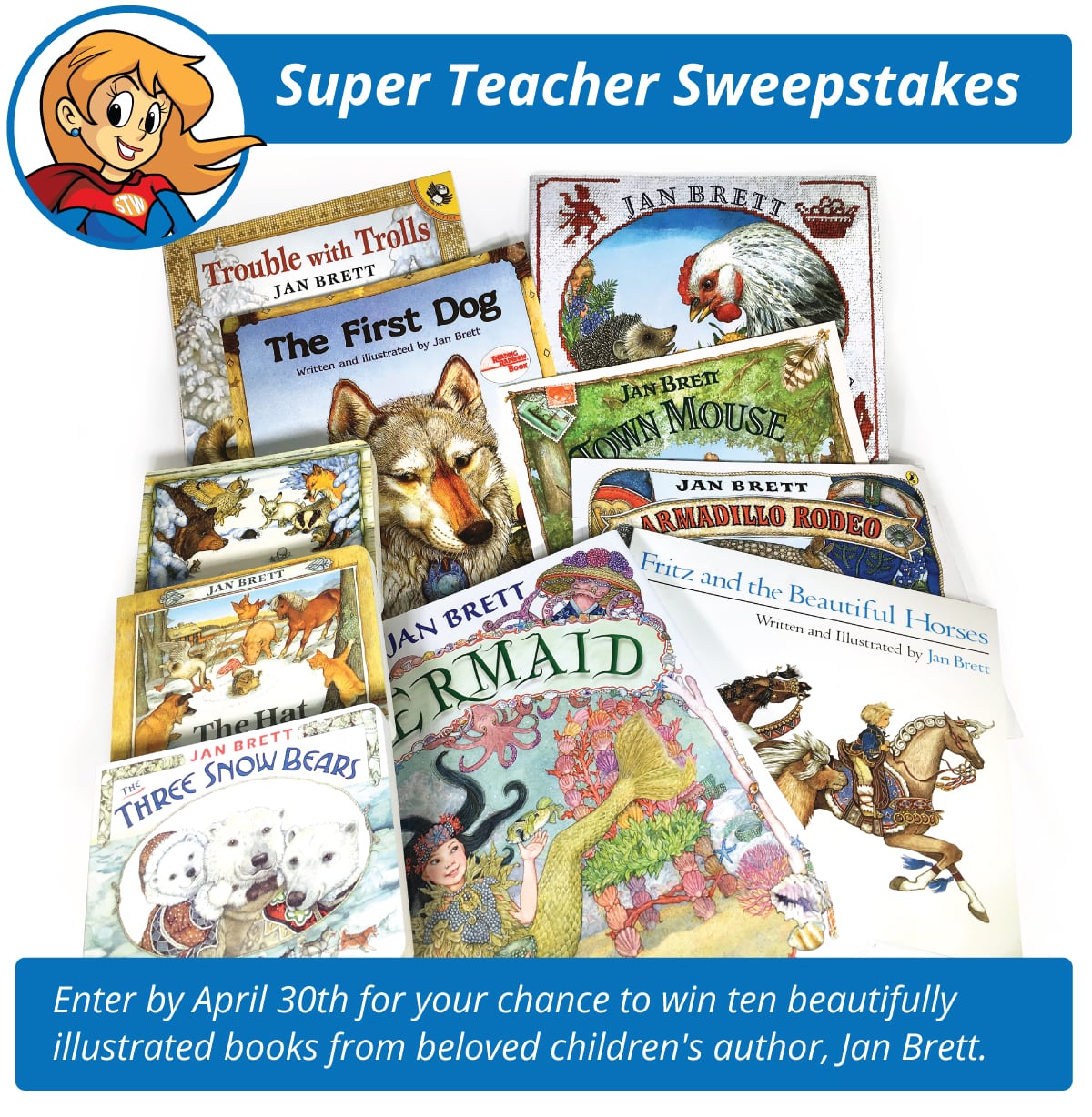 Want to win a set of ten classic children's books by beloved author, Jan Brett? Enter our April contest today! Just head over to the Super Teacher Worksheets contest page to put your name in the drawing. It's free to enter, so be sure to tell your teacher friends and colleagues about it too!
Go to the STW contest page to enter. Good luck!
Comments
Leave a comment
Thank you! Your comment has been submitted.