Super Teacher Sweepstakes
By Leah | May 5, 2016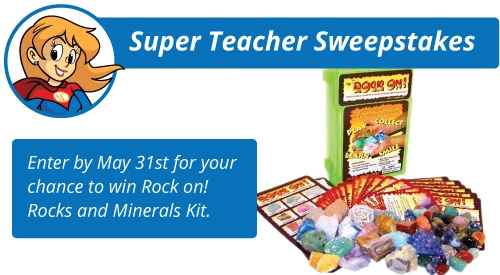 Enter the May contest for your chance to win a Rocks and Minerals Kit for your classroom! This awesome learning activity includes more than 60 rocks and minerals, as well as playing cards, an identification sheet, and more. What a great activity to incorporate into a classroom geology lesson. Head over to our contest page today to enter. Good luck!
https://www.superteacherworksheets.com/contest.html
Comments
Leave a comment
Thank you! Your comment has been submitted.