Super Teacher Sweepstakes
By Leah | May 24, 2018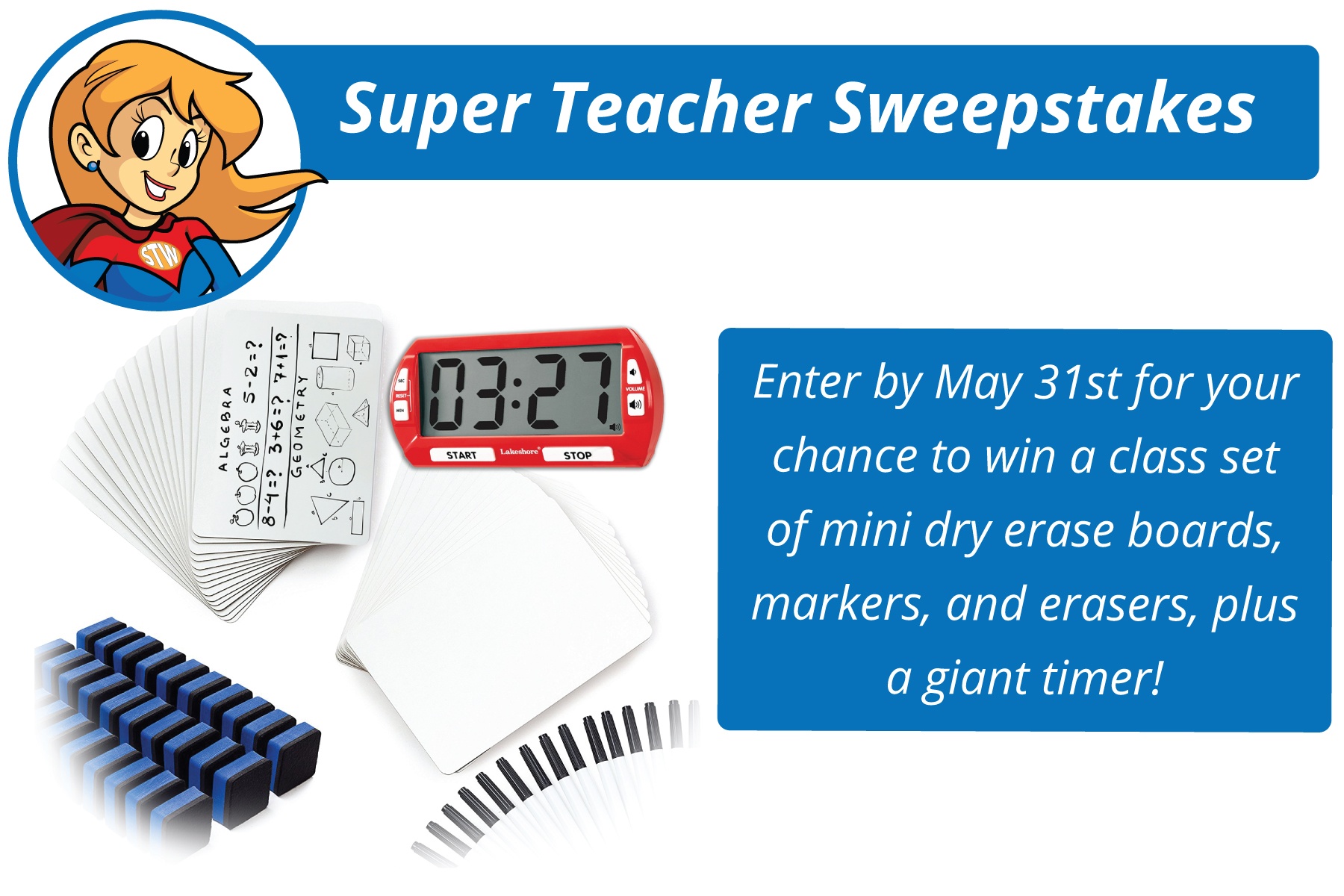 Enter our May giveaway for your chance to win a classroom set of mini dry erase boards, markers, and erasers for your students! The winner will also receive a giant digital timer for classroom games and activities. Make sure you put your name in the drawing by May 31st!
Go to the Super Teacher Worksheets Contest Page to enter. Good luck!
Comments
Leave a comment
Thank you! Your comment has been submitted.