Super Teacher Sweepstakes
By Leah | January 5, 2017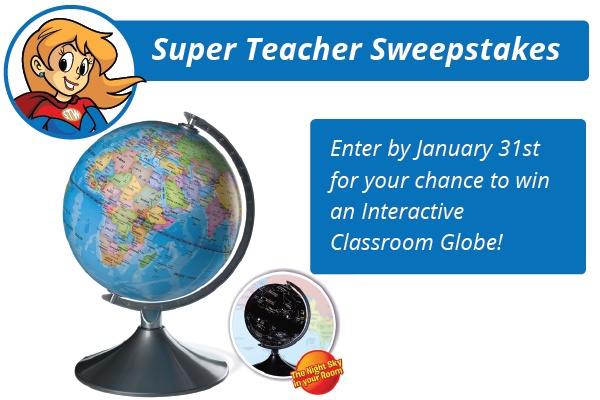 We're kicking off the New Year with another great giveaway! Enter our January contest for your chance to win an interactive 2-in-1 globe for your classroom. View the countries of the world and landforms in the light, and observe the constellations in the dark!
Go to the Super Teacher Worksheets Contest Page to enter the drawing. Good luck!
Comments
Leave a comment
Thank you! Your comment has been submitted.