Crossword Puzzle Generator
By Tim | February 25, 2015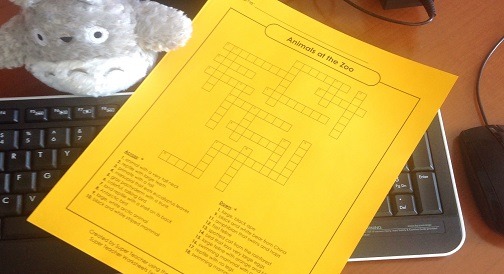 Super Teacher Worksheets is excited to announce our new
crossword puzzle generator
! Are you looking for a fresh and fun way to help your students remember their vocabulary words? Whether you have reading comprehension vocabulary words, science terms, or social studies definitions, now it is easier than ever to create your own crossword puzzles for classroom use! Using our crossword puzzle generator, simply enter your vocabulary words and definitions in the form fields. To finish, click the "Generate Worksheet" button. Our crossword puzzle generator is unlike any other available on the Internet. Here's why:
Each puzzle fits neatly onto a single page. Because you are generating a PDF file, the crossword puzzle will print perfectly every time.
You can write your own header and have your name appear in the footer.
An optional word bank is included on the second page. (You can copy it on the back of the worksheet if you are using it with young students who have difficulty spelling vocabulary words.)
Members can save their custom crossword puzzles to their digital filing cabinet and retrieve them any time.
Jay, one of our IT developers, has been working on perfecting this tool for months. We'd love to hear your feedback. Give the
Crossword Puzzle Generator
a try and leave a comment to let us know what you think.
Comments
Leave a comment
Thank you! Your comment has been submitted.